Working as a Medical and Health Specialist to Contribute to Human Well-being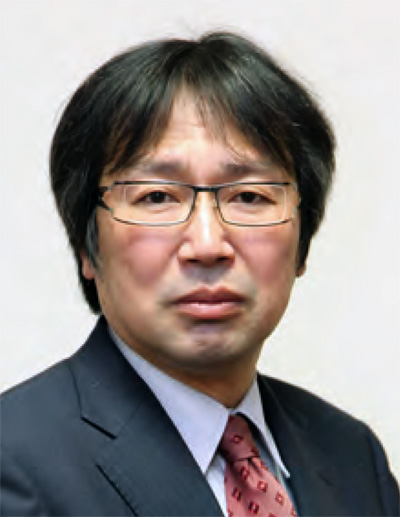 Tatsuo Ushiki, MD
Dean, School of Medicine
  The history of Niigata University School of Medicine goes back to 1910 when National Niigata Medical College opened. The college became National Niigata Medical University in 1922 and Niigata University School of Medicine in 1949. The school celebrated its 100th anniversary in 2010. A total of 9,975 medical students have graduated as of March 2017.
 The educational philosophy of our school is to contribute to human well-being through medicine, a principle that has been maintained since the foundation of National Niigata Medical University. We undertake changes based on this philosophy as time flows and competition, evaluation and globalization occur.
 In response to the physician shortage and uneven physician distribution, our school adopted a special framework for entrance examinations from 2008, and we have admitted 127 students including 5 transfer students each year since then.
 Certification assessments according to the medical education field, conforming to international standards, were adopted by all medical schools and colleges throughout Japan. Our school, as a member of the Ministry of Education, Culture, Sports, Science and Technology's "Establishment of Medical Education Certification System Conforming to International Standards," a College Reform Promotion Project in 2012, participated in the project to establish the evaluation and accreditation system for medical education. We underwent Japan's first trial for certification evaluation in December 2013. In conjunction, we switched to a new curriculum from the class of 2014, incorporating reinforced integrated undergraduate education, enhanced medical research practice and participatory clinical practical training. OSCE (Objective Structured Clinical Examination) and CBT (Computer Based Testing), common nationwide examinations before starting clinical training, have taken root. We are also proceeding to add a skill test (PCC-OSCE) as a graduation examination.
 In research, we are focusing on obtaining strategic competitive funding as well as engaging in substantial research. The scientific research fund application rate to the Ministry of Education, Culture, Sports, Science and Technology is over 100 percent thanks to our faculty and staff. Still, we are striving to further increase the adoption rate.
 Enrolling international students is also an important issue. We are focusing on international exchange and research such as with Russia, through our global expansion reinforcement project, China and Myanmar.
 We are contributing to society, working with the Medical and Dental Hospital, as we remember that the problem of elderly care is becoming serious with society aging while highly advanced medical treatment progresses.
 The Niigata University School of Medicine is moving forward to contribute to education, research and society while maintaining a balance between our region and the world. We are working with pride and responsibility as Niigata prefecture's one and only medical institution.